*****************************************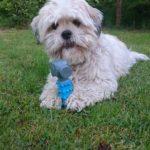 Archer Daniels Midland (ADM) is an International Corporation with a heart.
One of our followers in Amsterdam, Netherlands, Hajo de Bruyne, sits on his company's "ADM Cares" committee, which seeks out Dog Rescue and other good causes, to which they can distribute their funds in support.
"ADM CARES" operates locally so none of our recommendations were of use to the Amsterdam Committee but Mr. de Bruyn suggested that we contact our followers in the USA and supply this link if any shelters or rescue operations would like to apply for funding from ADM: 
He also shared photos of his rescues, "MONKEY," BOBBY." "BRUNO," and "RASCAL."
Welcome to Shih Tzu Mania, fellas, and thanks, ADM, for caring.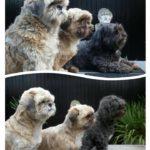 ****************************************